You will know (well, if you read my blog regularly) we have recently gone through the dreaded potty training journey with Little Z. To say I wasn't looking forward to it is an understatement but we are thankfully almost out the other end. We have day time cracked most days and even some night times, although I do think we are bit off being completely dry yet. But so far so good.
If you're in the same boat and looking to train your toddler or pre-schooler and would like to win a Potty training DVD then here's a giveaway you might like.
Re-launched after the success of the DVD in its 1992 release and has been approved by the Duke University Medical Centre in America. The DVD is one that children enjoy as much as their favourite cartoons. Within 2-6 weeks your child will learn the proper methods for using the toilet, hand washing and even flushing. It's Potty Time takes the pressure off potty training through teaching by example. We believe the best way to potty train is to wait until your child is ready, then offer gentle encouragement.
It's Potty Time shows all the steps of using the bathroom in a delightful way children love to watch it again and again. Before you know it your child will be saying "I did it all by myself!"
The Giveaway
If you'd like to win a "Its Potty Time" DVD then all you do is the following:
Like the It's Potty Time facebook page
and leave me a comment telling me you've done so.
For additional bonus entries you can do the following:
– Tweet "I'd like to win the Its Potty Time DVD with @Notmyyearoff http://notmyyearoff.co.uk/2014/02/giveaway-potty…e-training-dvd/ "
– Subscribe to the Not my year Off Blog
– Like the Not my year off facebook page
The giveaway closes on Friday 28th February at 11pm afterwhich 2 winners will be chosen to receive a DVD.
This giveaway is only open to UK residents.
Good luck!
Please note this giveaway is now closed and winners have been contacted.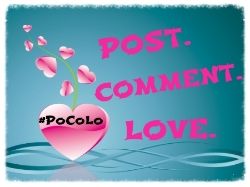 Win competitions at ThePrizeFinder.com