Many many moons ago, about 3 years, I was a brand new mum that didn't really have the first clue about how to raise a child. I had a little newborn baby boy who liked to party through the night and sleep through most of the day. I was stuck in a never ending loop of searching for proper, good quality, uninterrupted sleep, but there was just no signs of it and I was permanently grumpy. Staying awake for most of the night was how my addiction to Twitter started. I met so many American mums that I still tweet and keep up with today. Its also when I first discovered the world of blogging and read many a blog post through all many many baby feeds.
Around the time he turned 5 months old I was still hunting for sleep and looking very tired. It was the point I realised I was always happy to moan about all the negatives and hard work around motherhood but wasn't always remembering the happy moments and milestones that were flying by. And So began my blog. Not My Year Off
Last week I reached the 500 blog post mark. 500 blog posts! That's quite a lot of rambling over the last 3 years isn't it? Not My Year Off started as a blog about my year off work, on maternity leave and, when I went back to work, I decided I couldn't just stop writing. There was too much fun to write about. Baby Z graduated to Little Z and he turned from a little night owl to a pre-schooler that still wakes up in the night occasionally but enjoys the odd lie in or two.
My blog will officially turn 3 in May but to mark reaching 500 blog posts I thought it would be a good time to reminisce and share 10 of my favourites blog and photo moments
10. The very first Dearest Baby Z post I wrote when he was 5 and a half months old. He would bounce about happily in the jumperoo (best baby toy ever in my humble opninion). He was a complete drool machine but would squeal in delight at most things. Nothing much has changed really (besides he drool and the jumperoo)
9. Writing about the ever difficult relationship of small people (namely me) and cots and trying to put a sleeping baby down without trying to wake him up!
8. Learning how you really shouldn't wean a baby.
7. Remembering how we used to have to barricade the TV and DVD player to stop him from pressing all the buttons on it repeatedly
6. And remembering the start of the washing machine obsession that has lasted to this day and shows no signs of waning
5. Thinking about that all important decision about when to change car seats. It turns out, sometimes you can decide pretty quickly.
4. Discovering that your baby has suddenly learned to walk, graduated to a fully fledged toddler and has no intention of ever stopping. Also discovering around now that there are some Toddler rules
3. Being all brave and going to a wedding with a toddler who had discovered the joys of his little legs, by myself! Never again.
2. Learning to live with Mr X, the neighbour that the Other Half really hates.
1. And discovering he joys of imaginative play and watching your toddler feed the yellow turtle that was having an identity crisis.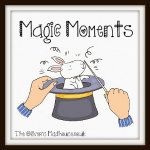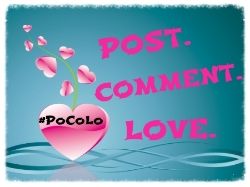 —————————————————————-
If you'd like to nominate me in the Brilliant In Blogging awards then please click below, thank you!