3 years ago, anti government protests started as part of the Arab Spring. Protests quickly escalated and resulted in violent Government crackdowns and rebel fighters amassing on a large scale; the violence turning into full on war.
Image credit: New York Times
3 years on it is estimated that a total of 100,000 people have been killed.
There 2.5 million Syrians currently internally displaced. (IDP) This means they were forced to flee their home and but are residing somewhere within their country's border.
A population of 2.5 million equates to over twice the population size of Birmingham.
"For IDPs, protection, health, basic domestic items, shelter and cash assistance will be provided as essential humanitarian services"
Inside the war-torn country an estimated 4.4 million children need help. This equates to roughly the same population size as Ireland.
Another 1.2 million children have fled the country and are now living in over-stretched refugee camps or villages.
This equates to roughly the same population size of Cyprus.
Syrian refugees are currently living in Iraq, Jordan Lebanon, Iraq and Egypt.
An estimated total of 11.8 million people are in need of help both inside and outside Syria. The population of London is 8 million. If you add on all the surrounding boroughs then it would roughly equate to the total number who are currently displaced.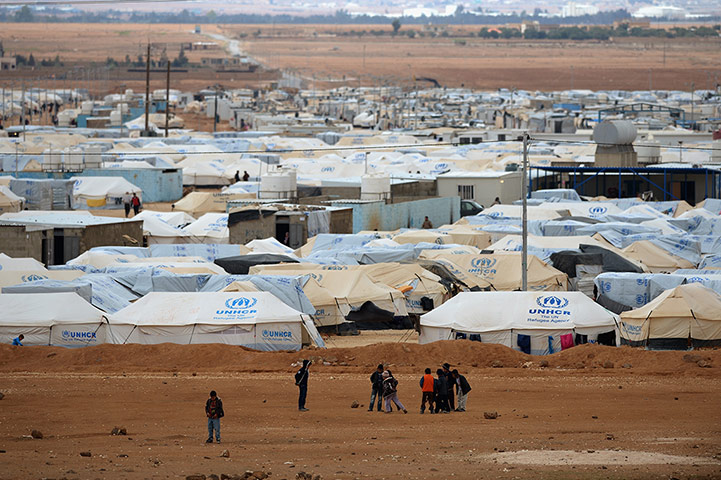 These numbers are still growing.
What these people need…
Shelter
Basic Amenities
Food
Cooking Gas
Heating Oil
Clean Water
Food Vouchers for those that are refugees
Protection from physical abuse
Protection from sexual or gender related abuse
Protection from extreme weather conditions
What you can do to help…
There are many organisations you can donate to such as Oxfam, Islamic Relief Red Cross / Red Crescent |The Disaster Emergency Committee
One other organisation is Save the Children who are currently running an appeal and the breakdown for charitable donations are as follows:
£30 could pay for four post-natal visits by doctors to a new mother.
£60 could buy provide 2 families of four with heaters to keep them warm.
£100 could buy food to meet a family of six's nutritional needs for one month.
Please help donate if you are able.
Source info credits: Save the children, The UN Refugee Agency, Disaster Emergency Committee, Wikipedia