We have reached the stage where Little Zs social calendar is a lot better than ours. To be fair ours has been pretty non existent for the last few years bar nights out where we behave like naughty panicked teens rushing back at lightning speed in order not break the babysitting curfew.
Little Z on the other hand is now enjoying extra curricular activities outside of nursery that mainly consists of football, the park, feeding the ducks that really shouldn't be fed and what seems like a never ending stream of birthday parties. The Other Half and I are contemplating buying shares at Argos considering the amount we're panic buying from there.
This weekend we were a bit more organised and off we trundled to the next party. This time Little Z was slightly amazed at the sight that beheld him. A big, bright, extremely colourful and very inflated bouncy castle.
He stared for a bit and watched some of the more experienced children clamber on and bounce away. The first 10 times I asked if he wanted a go I got a resounding "NO!" and he instead opted to hover about 3 cm away from me eyeing up the huge, slightly shaky looking, castle with suspicion. He briefly braved it for about 30 seconds when I offered to go on with him but quickly decided he hated the sensation and planted himself back into terra firma and refused point blank after that.
With the noise of 20+ 3 year olds resonating around the house it felt like this was going to be one looooong party. The temptation to tuck into the birthday cake at lightning speed was pretty strong!
Lucky for me it wasn't long before Happy Birthday was sung and the cake was cut. Little Z turned to me as soon as the candles were blown and requested "My turn now?". Thankfully he didn't protest too loudly when I said not today.
As I got distracted by the very nice fresh cream cake and party nibbles I glanced out into the garden and saw Little Z bouncing away happily on the castle with the rest of the children. Not only that but he was attempting to run straight into the sides of the walls to ricochet straight of them. Uh oh.
He looked delighted with his new found plaything and stayed it despite some of the more boisterous children bouncing about with a lot more vigour. Even once defending himself and his balloon from some eager little fingers. I was secretly pleased I may not have to enrol him into karate after all and he may be ok in the school playground after all.
An hour and some drizzle later, Little Z was still going strong and I pondered the possibility of him wanting to spend the night on it after failing a few times to somehow coax him of it.
With the weather getting worse someone eventually had the brilliant idea of letting the air out and, like the final scene in the Snowman movie, Little Z gazed at his now deflated toy looking a bit gutted.
His disappointment didn't last too long though as he fell asleep 5 minutes after we got home and treated us all to a lie in the day after.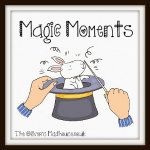 {\rtf1\ansi\ansicpg1252
{\fonttbl\f0\fswiss\fcharset0 Helvetica;}
{\colortbl;\red255\green255\blue255;\red0\green0\blue0;\red255\green255\blue255;}
\deftab720
\pard\pardeftab720\sl400\qc\partightenfactor0
\f0\fs22 \cf2 \cb3 \expnd0\expndtw0\kerning0
\outl0\strokewidth0 \strokec2
\

\
}