It's not every day you get asked if you'd like to review a mattress. When we got asked if we'd like to review the Dormeo Silver Plus (XL Silver) range we wondered whether we needed one and whether we even wanted one. I remember spending weeks lying down on all the beds in bed shops testing whether this was "the one" and whether it had the right feel and balance of comfort and firmness. Lots of Oohs and Aahs later the salesman looked a bit fed up of us and my ultra fussy hubby who ponders over everything for EVER. But we did walk out with one. I'm pretty sure we saw the salesman sigh with relief.
We decided we would give it a go and within days a long cylinder box arrived that didn't look like it contained a mattress at all. Apparently all the cool mattresses are doing this these days. They arrive coiled up in a tight wrap and placed in a box which you then have to cut through and leave flat for about 18 hours. It then naturally inflates itself to its intended height slowly over the course of the day. I found it did it a lot quicker but we gave it time just to be safe. There was a slight new mattress smell to it which is expected and disappeared within a couple of days.
The Dormeo Silver plus is an Italian design and one of the key features stated is its sanitised protection. It is named as such as it incorporates real silver fibres into a super Ecocell. Silver has been recognised as a natural antibiotic and this provides an anti-bacterial, anti-static, anti-bacterial and anti-odour properties. This is the description from the website and it does sound like a very good and unique mattress to have.
Plush Silver Luxury. Wouldn't it be great if everything in life came covered in silver? Well now you can enjoy the luxury of real silver every night. The Dormeo Memory Silver has a revolutionary new cover incorporating real silver fibres. It's the extra thickness of Ecocell that gives it the 'Plus'.
This top quality Dormeo memory foam mattress has a super-thick Ecocell® and memory foam core, with an extra plush Silver cover for maximum comfort, support and protection. Silver protection Silver has long been recognised as a remarkable natural antibiotic and, weaved into our mattress cover in combination with Sanitized® protection, it affords you amazing anti-bacterial, anti-static and anti-odour properties. Ecocell is a patented foam with 3D open cell structure designed to work in unison with Dormeo memory foam. 20mm of Dormeo's high quality visco-elastic memory foam sits on a 180mm layer of Ecocell® foam, all surrounded by a luxury cover which incorporates real silver fibres and Sanitized® protection
We opted for the double standard size (W: 135cm x L: 190cm x D: 14cm) but did secretly want to go for the super king size at first (W: 180cm x L: 200cm x D: 14cm) – a whole 45 cm wider!!! As Little Z has taken to pottering to our bed in the middle of the night it would be amazing to not sleep on about 4 cm of bed and /or night stand each night. Seeing as we only have a double frame thought it was probably sensible to just opt for the double sized mattress.
The mattress also comes in Single and King Size.
Initial impressions
My initial impression was that it was a very well designed comfortable mattress which feels very nice to the touch. I am not one for soft squishy mattresses and even though It contains memory foam you don't feel like you're sinking into it. It's a firm type of comfort that would be ideal for someone who likes that balance. If you're someone who loves to sink into a mattress and let it mould around you then this is probably not for you. It also doesn't get too hot which was great for the hubby. I would happily sleep in hot temperatures all night but the Other half likes the cooler end of warmth (if that makes sense!). On nights when Little Z clambers over him to get into the middle usually means it's like having a little furnace sleeping with us.
The mattress is also aesthetically pleasing to the eye. It comes in a white colour and the stitching and weave is of visible high quality. It is finished off with the Dormeo Silver Plus branding incorporated into the top and sides.
Comfort and Jumpability
We've so far tested the mattress out for about two weeks and it's very comfortable to sleep on. Neither one of us suffers from any back pain so we couldn't comment on whether this makes back aches better but the reviews on the Dormeo website and other online mattress suppliers do make comment about this aspect. For us our main test was to get a comfortable nights sleep continuously and not have that sinking feeling that some memory foam mattresses have. We got rid of one in the past for that reason as we found that it started losing its firmness and smelling a bit dusty and tired, presumably as it was starting to accumulate dust and mites within the parts that was losing its firmness. This particular mattress feels much more sturdy and of a better quality. The mattress retails around £250 and comes with a 15 year limited warranty. I would recommend this to anyone wanting to buy a quality mattress who is looking for that extra bit of sanitised protection. Its also recommended for people who like to sleep on their side.
Our little 3 year old sweaty sleeper hasn't complained so far about his part time bed and although he's not been overly vocal about the new features of the silver fibres he has been firm on how fun it is to jump on the new mattress, particularly during the inflating stage when he decided to test it out thoroughly. I am happy to say it did still inflate to its maximum capacity even with a very active pre-schooler jumping all over it. He was a bit disappointed when we eventually had to stop him from doing it in order to put some bedsheets on.
Written in collaboration with Dormeo. All opinions are my own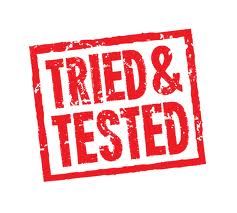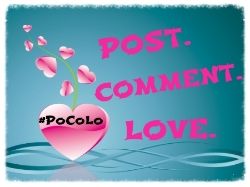 l