In my first pregnancy I latched onto the fact that walking was very very good through the whole thing; excellent gentle exercise to keep fit and healthy through the nine month period. I was having a good pregnancy to the point where we went on a very adventurous trip to Egypt and Jordan. We saw and crossed the red sea, visited Aqaba, the long valley of Moses (Wadi Musa) down to the ancient city of Petra. We'd arrived just before the very hot midday sun but I didn't mind. It was a place I'd wanted to see forever and the long walk in the heat was worth it. I was 5 and a half months pregnant at the time and it didn't bother me.
This time round my pregnancy has been a whole different ball game. I'm carrying completely differently, all up front, and back aches started pretty early on. I will happily stand like the stereotypical pregnant woman and rub my own back, and look for the closest place to sit down. When SPD hit at the 14 week mark it meant my joints ached like I'd not experienced before and I stopped any sort of walking or gentle exercise overnight. I'm still very much as mobile as I want to be but with the aid of my car. It's been a complete saviour for getting me about but long days with drives to drop Little Z off, go to work, pick little Z up, come home and juggle everything else means I feel pretty stiff and achey by the end of the day and lower back pain gradually feels awful by the time evening comes round, with the worst of the pain being in my lower back and down the right side of my back. I've never quite figured out why the latter happens but I am imagining my posture may not be the best when driving.
I was curious about reviewing Deep Freeze patches to see if they made any difference. I am more a hot water bottle person and aches to me say get some heat on it. So I was slightly hesitant to now be trialing something that gives off the complete type of effect.
What are Deep Freeze patches?
The Deep Freeze patches aim to give pain relief and a cooling therapy. They are recommended for sprains, strains, and minor sports injuries. They can also be used during pregnancy and on tired and sore muscles. They come in packs of 4 in a resealable pouch.
They have a menthol smell to them and I was surprised to find exactly how cold they are to the skin right from first contact. Each patch has a removable film which allows it to then stick to the desired area of pain and you can feel the effect immediately; a very very cooling sensation. Once I got over the couple of seconds of cold shock I could feel the tense area relax and the pain ease over the next 30 minutes. The menthol adds to the relief and the patch lasts about 3 hours. I took it off after a couple of hours and the Other Half stuck it on one of his every dodgy ankles and was very impressed. Being an avid (aka, absolute fanatic) footballer he is very sporting one injury or another and he is frequently placing some kind of ice pack on his limbs. You find that you can still feel the cooling menthol sensation 3 hours later.
I would completely recommend this to anyone who is suffering from lower back pain or a strained kind of pain anywhere on your back. I've found these have really helped me relax a lot more and has taken away some of the pain I am regularly feeling in these last stages of pregnancy.
(Note: If you are pregnant or diabetic then you will need to consult with your doctor before use).
I'm working with BritMums and Deep Freeze Pain Relief Cold Patch, writing about pregnancy and muscular back pain. I was provided Deep Freeze Pain Relief Cold Patch and have been compensated for my time. All editorial and opinions are my own. Visit Deep Freeze muscular back pain in pregnancy for more information.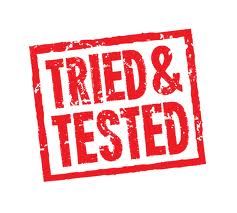 (Review)