We have been reviewing the Pao Papoose 3 in 1 baby carrier by We Made Me for about 3 weeks now and really, really like it. It's a carrier that is suitable for babies aged 3 months and over to approximately 36 months and has been perfect for us on the school run. Ever since baby E came along, we had using a wrap based sling which was both beautiful to look at and very lovely to wear. As the baby got chunkier and bigger, I found I needed a bit more support on my back and this is where the baby carrier has been great for us as it's given me extra support on both my shoulders and my back, which is where I need it the most.
The Pao Papoose is a 3 in 1 baby carrier, which means you can use it in 3 different ways. It comes in a very neat little carrier which you can use as a day pouch too when you're out and about and the outer box is very pretty. My favourite hold is known as the Bear necessities hold, which is where the baby faces you in the sling and this is the one I use the most. It cocoons the baby up nicely and is the hold I use the most. The second position is known as the Doe-a-Deer hold, aka the world facing position where the baby is still on your front but facing away from you. And the 3rd hold is known as the Racoon ride, which is where you wear the baby on your back as if in a rucksack type of hold. Each one takes a a tiny bit of practice (or a dry run!) and you're set to go. There is a little "Read Me" pouch on the inner side of the carrier which carry little quick reference guides on how to wear each so you're never lost of scratching your head about how to put them on. When you take the carrier out for the first time I'd definitely recommend spending a few minutes just adjusting the straps so that it fits you properly. It's so easy to do and you only need to do it the one time.
It includes a nifty little hood which you can hide away when you don't need it and pull out easily if it's windy or raining. I find my baby doesn't like this very much yet but then he doesn't like any kind of hat right now so I'm hoping he'll just grow out of that soon. The carrier comes in a range of colours including black (which we have), pebble and lavender. It also hides drool stains quite well which is perfect right now as the baby is constantly trying to use it as some kind of teether.
One of my favourite things about the carrier is how the straps are quite thick and cushioned and and can be adjusted quite a lot in order to provide a safe and secure hold. Once you put the baby in a particular hold its still very easy to adjust to whatever suits you and it means you don't have to keep taking entire thing off and re-tying, which is something that a sling can sometimes make you do. I would completely recommend this baby carrier to anyone that has to pick up a child from a school run. We the 5 year old wanting to hand over his coat, bag, water bottle and his latest piece of art work about 2 seconds after he's darted out from the school gates. Having the baby in the carrier makes it so much easier to hold his hand and carry all his bits of paraphernalia. I mostly drive to school and don't really like taking a pushchair out for the few minutes I'm hanging about waiting to pick Little Z up so the baby carrier is the right solution for us.
You can see more of what I think of the baby carrier in my vlog review of it right here. Hulk bear helped out quite a lot as the baby was sleeping through the filming of it all (and is still going through his high pitched screaming for laughs when he's awake!).
Disclaimer: We received a Pao Papoose baby carrier for the purpose of this review. All words and opinions are our own.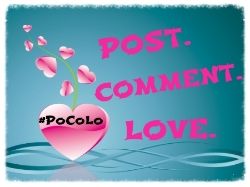 PIN for later….