Baby at the Table
We've recently been trialling recipes from Baby at the table – A 3 step guide to weaning the Italian way. It's been written by Michela and Emanuela Chiappa, 2 sisters born and raised in an Italian family and who live in the Welsh Valleys. The book gives a bit about their background and their huge of food and the book contains a huge number of recipes that are suitable for Baby, Toddler and Family; the 3 steps. I always think Italians (and Greeks!) and Indians (Me!) have a lot in common. They come from huge families, have a community centric upbringing and absolutely love food. So I really liked this book. I instantly loved the way all the recipes are made with everyday simple ingredients and so many are so straightforward and easy to put together. Whilst I love eating, I really don't enjoy slaving over dishes for a long time and this book is ideal if you're someone like me.
The Chiappas
Raised in big Italian community in South Wales, Emi, Romi and Michela Chiappa have grown up in a large family and loving food. Emi and Michela have recently became first time mums and wanted to keep the Italian values and traditions around food with their own children and instil a love of eating from an early age. They've used this book to pass on their own recipes and tips that have been handed down to them, whilst making sure the recipes are simple and for both a weaning baby and a family.
Guides and cupboard essentials
There are some really useful guides around the proportion of milk to food that should be given to babies of different ages. It's a great little snapshot as I think you can easily forget if your baby is a bit of a milk monster, like my Z was. He got to the age of 3 loving milk and not much else and hence, we had a bit of a challenge to try to get him to eat different foods. Baby E is the total opposite to him and loves food. I've no idea why they are both so different and can only put it down to a) pot luck and b) we were a lot less precious with our second born. Of course, every baby is different and comes with their own unique fussiness but this guide is a handy little thing to have, especially if you just want to use it as a spot check.
There's also a little section showing what essentials to have both in your freezer and cupboard, including herbs, vegetables, cheese and equipment and utensils. I'm not great at doing this myself all the time but I do keep some essentials in the freezer and cupboard which has been hammered into my head by my food loving mum. It definitely helps save time and speeds up cooking.
Recipes
The recipes go right from How to make a basic puree to textured meals for a baby, to toddler snacks and to quick family meals. I like how it includes information on how to defrost things, how to reheat (if its safe to do so) how hot you should have it, and what not to do. I remember being terrified of making my own food the first time round and would regularly slide over to using jars as soon as I could. This time round, it's just easier to make one meal for two boys and as Baby E loves fingers foods, I've been lucky in that I can give them the same thing most of the time. All recipes will account for taking a bit out for the baby before seasoning with salt and the 3 sections nicely guide you to what is suitable for your little one.
Things we made
We trialled the broccoli and sweet potato balls and they were so easy to make. It's a mixture of sweet potato, broccoli, parmesan, crushed cornflakes, egg, garlic, breadcrumbs and some seasoning. Shaped into balls and oven baked for 15-20 minutes, both baby and 5 year old Z had a quick, easy and healthy meal and snack respectively yesterday. We then made some yoghurt and berry bark which was super simple too and really delicious.
What we think
This book is just lovely and I'd recommend it to any weaning mum, whether you're a terrified first timer like I was, or just someone looking for inspiration for meal times. You will love it if you're a lazy cook like me thats always looking for something quick but tasty and you'll like it even if you're a mum chef looking for new ideas for family dinners. Some I have my eye on for the next few days are the salmon and brocolli lemon pasta and the speedy bagel pizzas. All look full of flavour and are made with simple ingredients to give good hearty meals. If you fancy your chance at winning one then you can enter the giveaway below!
We were provided with a Baby at the Table weaning cookbook. All opinions are our own.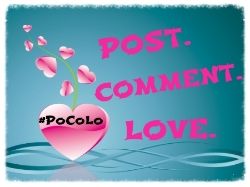 PIN for later:

H3